Women Empowerment Program
Program vision: Aims to achieve gender equality, enhance the self-reliance of Palestinian women, ensure equal opportunities, and foster societal recognition and respect.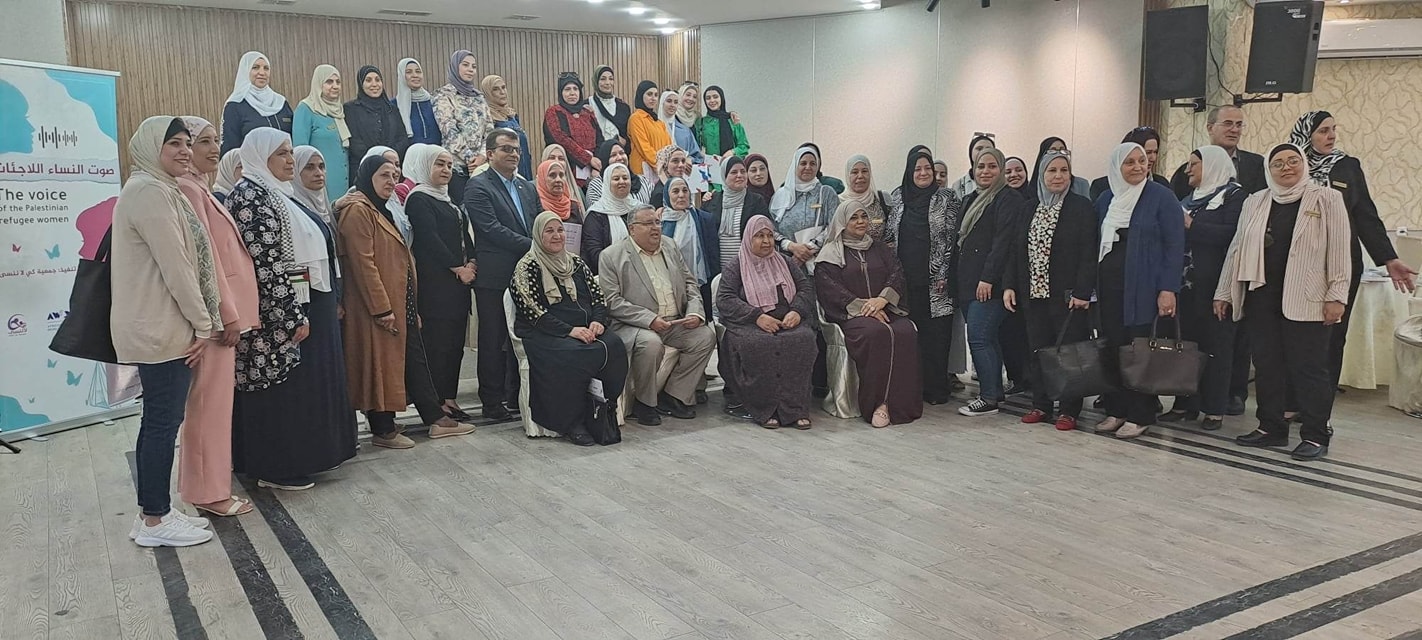 The Women Empowerment Program prioritizes ensuring Palestinian women's rights to equal opportunities. This program recognizes the societal imbalances that have historically put women at a disadvantage and aims to achieve social equilibrium. It believes that women should have the same access to opportunities and resources as men in all sectors, including education, employment, health, and civic participation.
The program also places a strong emphasis on encouraging women to become more self-reliant. This involves providing tools and resources to help women become economically independent and capable of making decisions that impact their lives. By promoting self-reliance, the program aims to empower women to take control of their futures and contribute actively to their communities.
In addition to these efforts, the Women Empowerment Program seeks to enhance societal recognition and respect for Palestinian women. It works towards creating a society where women's roles, contributions, and rights are fully acknowledged and appreciated. This includes advocating for legal and policy changes that affirm women's equal status and rights.
Projects Related
Empowering women in decision-making
The" Providing women with greater access to decision-making opportunities in the Jenin governorates",2021,Funded by the Canadian Embassy
Amplify the voice of women's organization
The "Amplify the voice of women's organization in Jenin Governorate",2023 funded by the Canadian Feminist Fund.
Your Hand with US
The (Your Hand with US) from 2022-2024 aims to raise awareness of economic rights among women in informal businesses.
Youth Platforms
The "Youth Platforms "Project 2022-2023 , initiated by the YWCA
The "Badeen Makam" initiative
In partnership with PANGO, aims to increase women's participation in municipal elections and improve their representation through quotas in municipal and village councils. 2020 ,2021.
Project Refugee Women's Voice.
Project Refugee Women's Voice funded by the African Women's Development Fund.
Arefugee Women Can
Funded by the Euro-Mediterranean Foundation, the project addresses challenges facing refugee women in Palestinian camps and their limited involvement in popular committee decision-making.
Together We Can
2019-2020 ,In collaboration with the Palestinian Consultative Staff for developing NGOs and funded by the European Union to strengthen popular and institutional pressure mechanisms to protect the social and economic rights of vulnerable groups in the Palestinian territories.
Feminist lobbies project
2010-2011 aimed to empower women to participate in decision-making in their communities in Jenin, to ensure women's rights and change societal perceptions.
Improving the quality of preschool education
Funded by the Polish Aid Development Program under the Ministry of Foreign Affairs in Poland, the project aims to build the capacities of mothers with children with special needs in the field of learning through play
The "Lets See A Film" project
Within the framework of enhancing the project to support women's cinema in Palestine, implemented by the Screens Foundation in partnership with the Association of University Graduates in Gaza and the Abaad al-Shams Foundation for Human and Environmental Protection.
Promote and empowered women in rehabilitation centers
The primary objective of this initiative is to promote the marketing of wool products, beads, and embroidery created by women who are in the rehabilitation centers.
My safe place
A project supported by the Canadian government aimed at creating safe spaces for women in Palestinian camps.